2017 review @DEKODE
It is always kind of strange to try to wrap up a whole year in one article, 365 days in how many words? And how many work days was it? What happened in March? Do we remember the details of the smooth or difficult process that led to the sweet pop(!) from that magnum bottle of Krug Clos D'Ambonnay 1995? Or just the bubbles tingling on our tounges? As we all know… Our work life consists of all the small things that happen as we move forward, the tiny breakthroughs in a complicated task, or a moment of clarity in a workshop with a client, or it could be the sun that blinds your vision as it reflects your computer screen, forcing you to go out for a deserved 2 minute break with your sunglasses on.
With that being said, our work life is also, as we all know… about those big accomplishments and important milestones. It is about more than that of course, but let's talk business here. Life and work. You can't have one without the other. So much has happened in 2017, and to be honest, we have had our hands full tending to our own needs, without sharing much with the world around us. But here goes…
Begin began begun
A good place to start this summary would be late 2016. After a long and interesting search we finally found our new Managing Director, Rune Yndestad Møller. We spent months talking to several skilled and interesting people, all of which had the competence and technical know how to lead Dekode on its coming journey. But Rune was the one, a perfect fit, with the right combination of business and people skills.  He has now been here just about long enough, to get the grip of things, and being sure Dekode is the right place for him.
When asking Rune what's his impression is so far, he says "I see it as a privilege to join this amazing team of great people with world class skills. I knew they were good, but has repeatedly been surprised. An example was when the Automattic VIP team this summer reviewed our code and said it was unprecedented. I am proud and definitely looking forward to the adventure ahead of us. Dekode is still in the early being."
New faces from different places
Since then he has, among a lot of other things, had his hands full with recruiting a bunch of new amazing colleagues.
Most of you know that s o m e t h i n g happens when a company grows beyond 20 people, and it can be a demanding shift for an organization. But with Rune in charge we managed to take this heads on, and have spent the last year laying down the foundation on which we can develop further.
With a lot of new and skilled Dekoders.
Big welcome to
Håkon Stillingen, Project and Delivery manager ?
Peder Nielsen, Developer ?
Axel Giæver, Digital Designer ?
Scott Basgaard, Developer ?
Rob Ward, Senior Developer ?
Robert Sæther, Support and Developer ?
Christine Øien, Digital Designer ?
Sandra Totland, Chef ?
Suganthan Mohanadasan, Digital Marketer ☄
Ruben Søderlind, Project Manager ?
Alexander Fallo, Content Manager ?
Marius Granholt, CTO ?
Øyvind Ellingsen, Digital Designer ?
Morten Hauan, Developer ?
Tom Hirst, Developer ?
We are also pleased to have signed four new developers, starting over the next couple of months. And we are actively looking for more friendly people to be part of our team, so don't be afraid to get in touch! You might not know that we have offices in both Kvinesdal and Lillehammer, and if you are the right kind of person, you could even work remotely, like Rob in Washington D.C, or Tom in UK. And to all the Dekoders who joined before this… you also rock!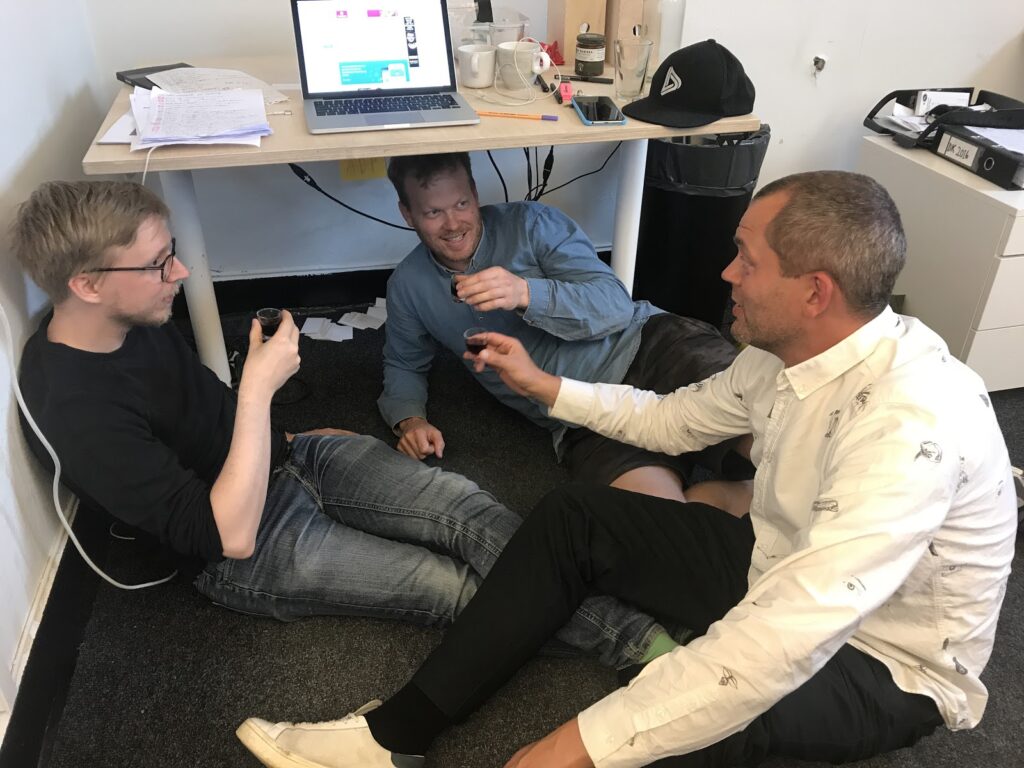 This was 2017
2017 was quite an amazing year at Dekode for many reasons, but we wouldn't get very far without having amazing clients and projects to work on.
«The team at Dekode helped us to sharpen our thinking, pare down to essentials, and fully embrace the modular approach. What's more, they brought forth a dynamic system in the time it could take to design and develop a static web site.» – Dave Coustan, Automattic
Got the chance to work with the warm people at Kirkens Bymisjon designing the website and building an e-commerce solution. And we look forward both work more closely together, and become their neighbors.
We are truly impressed by Defa, a Norwegian family owned company, with now over 400 employees across the world. Together we have launched their new site and webshop ++. Keep warm!
With DSS, Departementenes sikkerhets- og serviceorganisasjon, we are building a new WordPress framework, to help them cater to all the ministries digital needs. In this we are truly seeing the power of WordPress as a maintainable and sustainable framework.
An exciting project taking much of our time in the fall is our work for the Norwegian National Library. We're working on their new website where an important part is giving the broad public access to the vast collection of printed material the library is storing. The objective is to make this accessible and used by all Norwegians. We're looking forward to presenting the result of phase 1 of the project during the spring of 2018.
We had a great time working with the EdMod team at Facebook for their – Engineer for the week initiative.
«A major goal for the Engineer for the Week-program is to share the challenge and excitement of building a tech product with students. My favorite component of collaborating with Dekode was that our process reflected our goal. Dekode solved many challenges to deliver the product and brought great energy throughout. Working with Dekode was a highlight of our year and we look forward to more collaborations in the future. Right now, we're excited to leverage the EFTW website on our journey to inspire young builders everywhere.» – Hassan Karaouni, EdMod Labs at Facebook
We saw Miljøpartiet De Grønne through the election. Even though it didn't go as they hoped this time, their digital presence was rated amongst the best also at this election.
The webshop for Oleana.no in collaboration with the designers at Anti Bergen.
Started building the site for the exciting project Featuring Spaces. A curated platform and tool for artists, for selling art and prints.
We are super excited to announce that we are now part of the Woo Experts partner program.
Delivered e-commerce solution to Northern Lighting.
Started working on a Node.js microservice, a.k.a "Synkron", for handling product and order data to and from multiple WooCommerce installs.

We have worked with a bunch of other clients, e.g. Thon, Redningsselskapet, REMA forsikring, GlasMagasinet, Plusstid. KLP. Those not mentioned are not forgotten, we love you all.

Moving into 2018 we will continue to do a lot of great stuff with our current clients, but are also welcoming new clients like EAT Foundation and Varnish.
And the ??? goes to…
As usual we haven't been the best at applying for awards, but seeing that we actually won some, without applying.  Maybe we should consider doing it more often?
The campaign www.daron.no we did for Norad, The Norwegian Agency for Development corporation, won two awards at this years Sabre Awards. In the category «Marketing youth» and the In2Sabre innovation price, category gamification, for using gamification to teach youth about development corporation. The same campaign won at the European Excellence Awards in Public Affairs i Brussel for best website.  We worked together with PR agency Gambit Hill+Knowlton on the campaign.
https://en.dekode.no/projects/norad-daron/
For the work we did on the Vibble-app,, we won DOGA-merket, together with Neue.
We got one Site of the Day by Awwwards and three honorable mentions (these we published ourselves) for the sites we did for Startuplab, Facebook, Animasjonsdepartementet, and Trevarefabrikken.
La familia first
This year 5 new Dekode-babies were born, and 2 more in the making (current knowledge…). Congratulations to all of you!
We had a great skiing trip to Myrkdalen, Voss. Even though it rained, we had great fun.
We had the best pop-up after party at WordCamp Paris, thanks to Party promoter Simen, a Cambodian pancake master and DJ Fela Buksti.
Bjørn traveled to and talked at WordCamps in Berlin, Stockholm and Riga. He is a superstar when it comes to WordPress security!
Rob moved from Padova, Italy to Washington DC, and has been nagging about that the city isn't big enough for him and Donald T.
We used some of our spare time to try and solve some social knots, helping young people getting access to early psychiatry help. Together with Psychologist Jone Bjørnestad and investment company Styrbjørn, we ran a pre project, where the goal was to identify solutions that may make the life of lots of young people easier. Tbc
Partners in crime
It is always inspiring to get to work with great partners on many of our projects. A big shout out to:
Anti, DesignIt. Snøhetta, Netlife, Scandinavian Design Group, Tank, Burson Marsteller, Bielke & Yang, Llowbank, Olssøn Barbieri, Geelmuyden Kiese and Human Made.
So whats next
Embracing modularity:
If you have stopped by our office, or if you have worked with us over the last couple of years, you might have heard us talk about modularity. It started as a way to design and code websites, but has matured into something more. Modularity encompasses everything we do, and it has made us a better agency and a better partner, with more empathy and respect. From design and code, to how it has changed the way we interact with our clients, advise them in projects, and ultimately how it has positioned us to become a long term partner and advisor to our clients.
Interested? Read more about it here.
New office
2018 will definitely be an interesting year for us. With more people you need more space, so in February we are moving in to our new office space in Kvadraturen in the centre of Oslo. This marks a new era for us at Dekode, finally taking a leap in more than one way. Both physically and mentally, and pointing out where we are headed. Preparing for the future.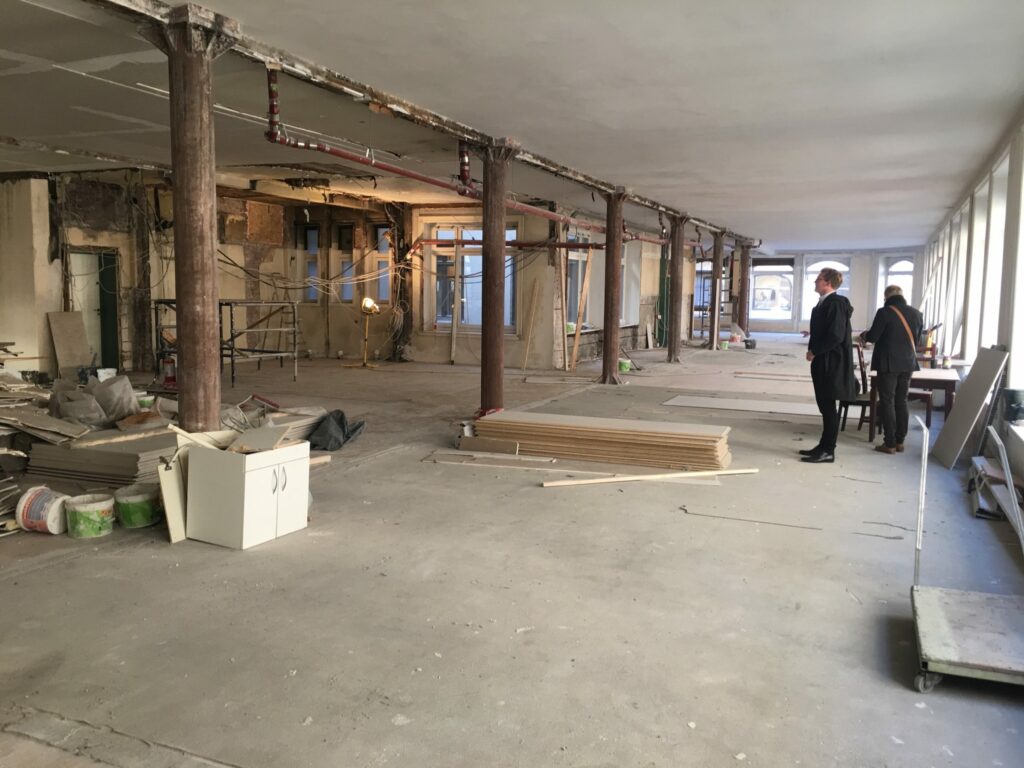 To plan and managing the refurbishment has taken time and energy, but it has also been great fun to plan and sketch, to get our new space just the way we want it.
Nisje.io
We are really happy to let you know that we are about to launch our very own product. We have spent a lot of time this year building what we call a "Social knowledge sharing platform".
Nisje.io is made for any niche that would benefit from sharing and tapping into their collective pool of brainpower. A community platform, suited for any group of people, brought together by a common interest.  Meaning it's a great alternative for a modern intranet, or as a community for interest groups and organizations, in which knowledge is a to important asset to let face away in a never ending social media feed.
Well.. That was that. A year gone by. Life oh life! The projects we landed, and the parties we went to. All those stuff we forgot, and all the stuff we remember.