Architecting for growth sounds very technical. Something a tech savvy person would say. Might even be a cliche phrase to emphasize that the growth strategy or digital strategy is founded in a technical decision. Meaning that you need to sit down and uncover all the legacy you are carrying and look ahead at the technology at the very tip of the technology spear. But one question I think we should ask ourselves; Is technology the driving force behind growth and success?
Cool technology – or the right technology?
I believe that many companies choose technology based on two general directions. Given the premises, what is the best compromise we can achieve with what we have? Or on the other end, what is the technology that is currently at the tip of the technological spear. Both of these directions are founded in a technical decision. Does it have to be that way? Can we have a more pragmatic approach to choosing the technology we use?
Don't get me wrong – there is a lot of cool technology out there that can work wonders for your company. And using the right technology can definitely be a major driver to help you reach your goals. But we do have to remember that when scaling a business the majority of the staff is not necessarily technical staff. I would even say that most of the staff should not be technical. For digital product offerings your product development often starts with the tech part, but running the business requires a whole new set of roles.
You have to facilitate content production and marketing. You have to enable a product team to present their new features and you need to create technical strategies to continue further scale. You have to be able to adapt fast and the tools of your choice need to be easy to recruit for.
A 10x solution
Early in 2022 we were contacted by a Dutch payment service provider – Mollie. Mollie is a company dealing with payments. Allowing their clients to have one point of contact for all their payment needs. A company heavily founded in technology and is in the Fin-tech category. Mollie aims to simplify complex financial services for companies of all sizes. To become the world's most loved Payment Service Provider.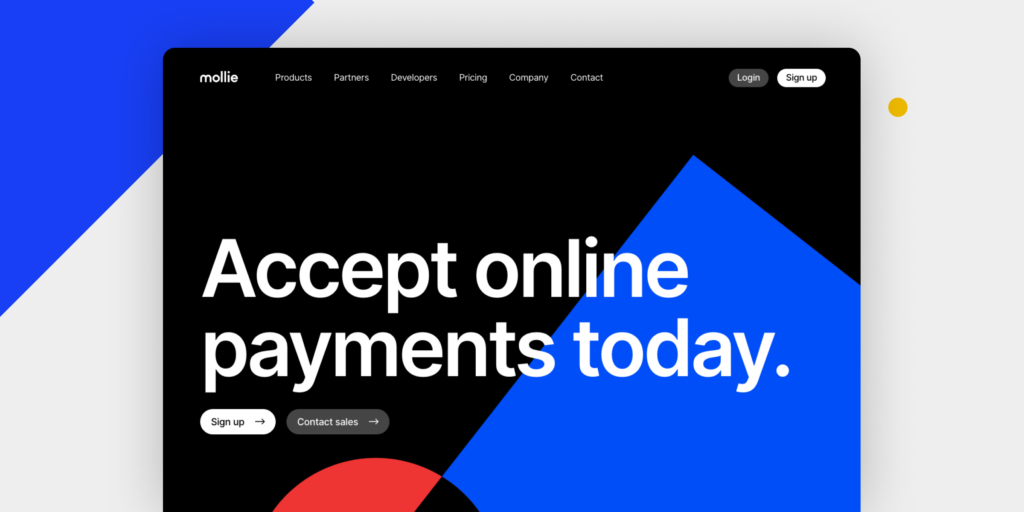 Mollie has experienced significant growth and is present in five European markets. They have international clients with a localized marketing strategy. Their objective was clear – a 10x solution.
Dekode was approached with the ambition mentioned above and with well defined goals. Mollie needed a tool to facilitate rapid scale arming the marketing team with a communication tool ready for the challenge.
«A big bottleneck»
It was clear from the start that current tools for web publishing were a big bottleneck. Mollie already had 40 marketers on staff and was able to create a great deal of content. The main issue was that all that content had to be prepared, implemented in code and verified by three web developers. In addition to the human aspect, translations and localization was cumbersome. The marketing team wanted more flexibility. While the product team wanted to remain in control to make sure that brand guidelines were maintained.
We needed to create a scalable tool – one that would solve current and future needs. As mentioned earlier Mollie was already present in five markets and aims to give a localized experience for existing and potential customers in their own market. Each market could easily operate as a separate website. Having one website per market would solve localization and allow a local tone of voice. However it would not create any added value in terms of re-use of content efforts. The first decision we made was creating a WordPress Network site. One subsite for each market as well as a global site for visitors from countries without local presence. In addition we created a separate site which was given the name – The Content Pool.
The Content Pool
The Content Pool became a very important part of the puzzle. This site, an administrator only site, became the hub for all content creation. All content creators would create and manage their content in this subsite. On top of the content pool we started playing with an idea to enable the content pool for content syndication.
All subsites in the network should be able to inherit ready made content and have the content published from one main site. We created the concept Blueprints. The Blueprints became a way for content creators to create completely ready content including translations for all markets. On completing the content and structure of posts and pages the editor could establish the content as a blueprint.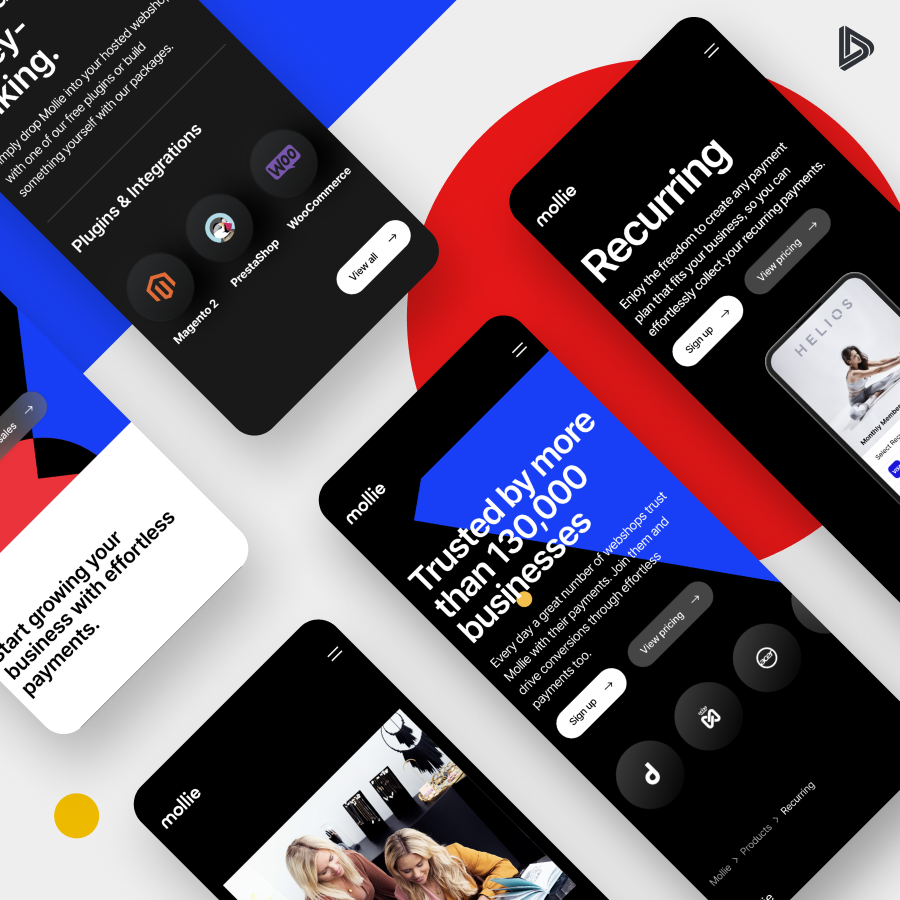 The editor can now select which markets the content should be published to, allowing all the localized sites in the network to have a copy of the original content piece. Data such as block layout, page URL, images and all other relevant content was synchronized and made available for the market. Even embedded content like listings and relevant posts are synchronized and made available in the selected markets.
As pages in the content pool are updated or changed with new content – the changes were reflected in the sibling markets. The link to the original content piece is maintained as long as the editors want to maintain the connection. One important part of our ambition was solved in order to prevent editors from managing the same pages across multiple markets.
Adapting content for the market
As mentioned earlier, we wanted not only to save time and to make content live longer, we also needed to allow editors in each market to adapt the content to the needs of the market. At any given time an editor in a market can break the connection between the content pool content and the local market. Enabling a fully localized version of the content piece. All to enable the users in a market to find a localized tone of voice and market specific product features.
Being a product organization, being on brand is an important part of the experience. And some content is more regulated than others. To facilitate product control we implemented a way for the product marketing team to lock content in blocks and allow for product overrides from the content pool via the blueprint system. With this tool in their toolkit, the product manager can create reusable content blocks that force updates to a page. Even in the case where the page has undergone local adaptations. A way for the product team to punch-hole localized content and maintain control over important product related content.
In order to maintain brand consistency we worked together with Mollie's internal product design team to create an extensive block library developed on top of Mollies UI design system. The block library allows the editors to implement the visual identity in a conforming manner while allowing for flexibility of the overall layout of pages.
Last steps and result
As the project moved along we also identified areas where we could improve the editor user interface and implemented several custom features. Together with the provider of the translation plugin, we created a centralized data structure for all translations that allow all markets to share the same translation strings. An important feature to make sure that we did not have to maintain several translation versions for each individual market.
The new website has unlocked the bottleneck of publishing content and has enabled Mollie to launch new markets using content from the content pool and allowing each market to have multiple translations for all content. The web team can focus their attention on maintaining the editorial tool as well as development of new features to support the growth strategy. In addition to the technical aspect the new web platform on WordPress enables the organization to scale quicker on the editorial side as WordPress is a tool which many editors have experience with.